User Profile
User profile contains a collection of settings and information associated with a user.
In your profile, you can update information about yourself, like your first and last name, check your membership in an account and find out your role, which affects account permissions, specify language preferences and change your password.
To see your profile, click your user avatar at the bottom of the left bar, then select User Profile.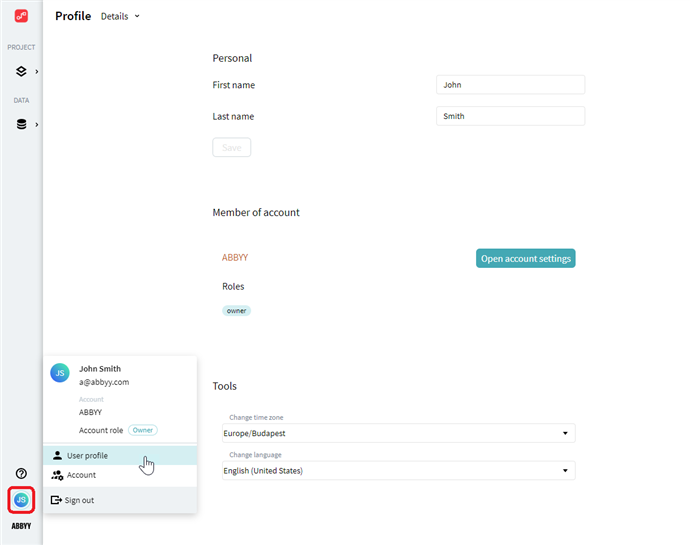 Change the first and last name in the appropriate fields on the Details tab, if necessary. The first letter of your first and last name will appear in your user avatar as initials at the bottom of the left bar.
Using the tools on the Details tab you can manage your time zone and your language preferences.
Learn how to change your password and specify your phone number to manage password recovery by SMS visiting Changing Password and Security Level.
5/25/2023 10:12:06 AM