Delete column
The Delete column operation deletes one or more columns in a table.
Configuring the operation
In the Columns(s) drop-down list, select the columns that you need to delete. You can also click Select all if you need to delete all the columns.
Important. You won't be able to recover the deleted columns after running the operation.
Click Save. The Edit Operation window will close and the new operation will appear in the Operations pane.
Configuration example
The configuration shown in the figure below will delete the New time (h) and Total time % columns.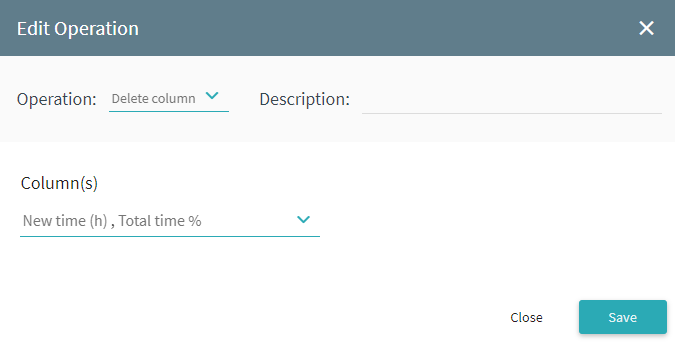 5/25/2023 10:12:06 AM