Certificate Details Dialog Box: Certificate Details
This dialog box is displayed when you click the Show details... link in the warning that you may see for a signature certificate in the Add Digital Signature dialog box.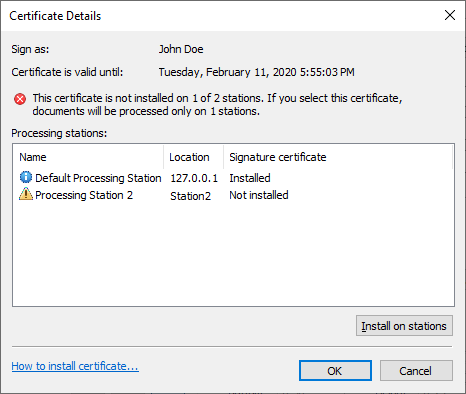 This dialog box lists any errors that may have occurred and displays some important properties.  
While in this dialog box, you can also install the certificate on the connected Processing Stations by clicking the Install on stations button.
See also
20.09.2022 9:27:51
Please leave your feedback about this article