Collaborating on PDF documents
The PDF Editor allows you to see and reply to comments made by other reviewers, even if they were created in applications other than ABBYY FineReader. You can also change the status of a comment to inform a reviewer that you have accepted or rejected his/her suggestion.
To view a list of all comments in the document, open the COMMENTS pane by clicking the

button on the main toolbar.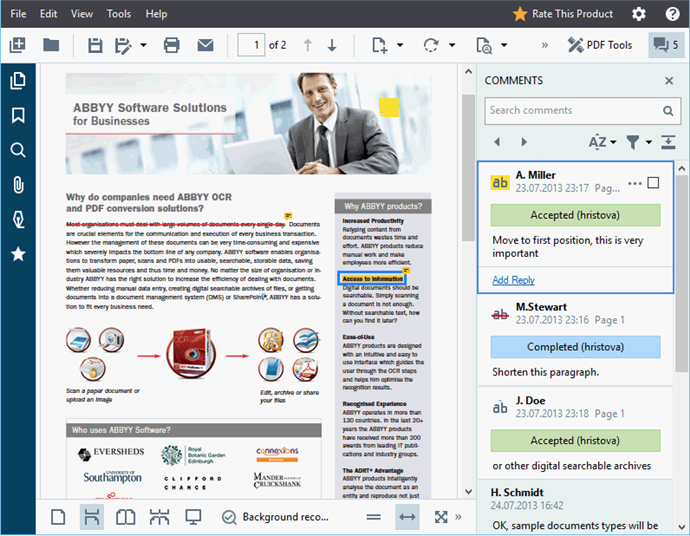 There are other ways to open the Comments pane:
Right-click an annotation, stamp or comment and click Show Comments Pane on the shortcut menu.
Click View and select Show Comments Pane.
Press F7.
Adding a comment to an annotation
Opening a comment
Replying to a comment
Deleting an annotation or its associated comment or reply
Flagging a comment or changing its status
Properties of annotations and comments
The Comments pane
04.03.2022 7:13:07
Please leave your feedback about this article