Project Homepage
Once logs are uploaded, the project homepage opens. Here you can:
see uploaded logs in Project logs.
define tasks in Task definition editor and review forms in Form editor.

For data analysis, define tasks, so Timeline treats each task instance as a timeline.

After identifying tasks, on the project homepage you will see:
Note. To open the project homepage, click View > Home.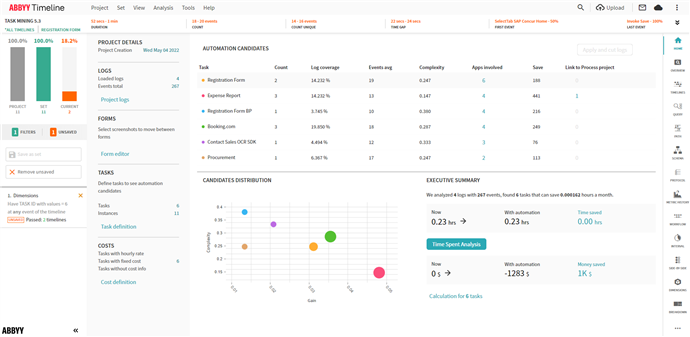 11/30/2022 4:35:57 AM