Advanced conversion mode in the OCR Editor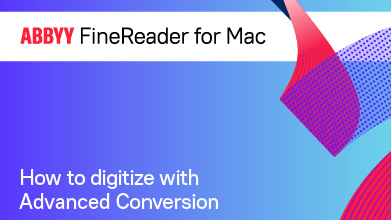 The advanced conversion mode is essential for working with documents that have complex layouts. This mode lets you edit the layout structure of a document, improving the conversion quality.
To convert document images in ABBYY FineReader PDF, you must carry out the following steps:
Hint: To make processing documents easier and more convenient, consider using the quick conversion mode.
Attention: You can save your preliminary results to your OCR project and return to working on your document at a later time. The OCR project contains the source images, the corresponding recognized text, and the program settings.
17.08.2023 17:35:12
Please leave your feedback about this article