Creating an ABBYY FlexiCapture backup
ABBYY FlexiCapture stores data in a database and in a file storage. The data stored in the database must always match the data stored in the file storage, otherwise you may not be able to recover cleanly from an unexpected crash. Possible consequences of mismatched data are:
partial loss of data
inability to resume processing from where it stopped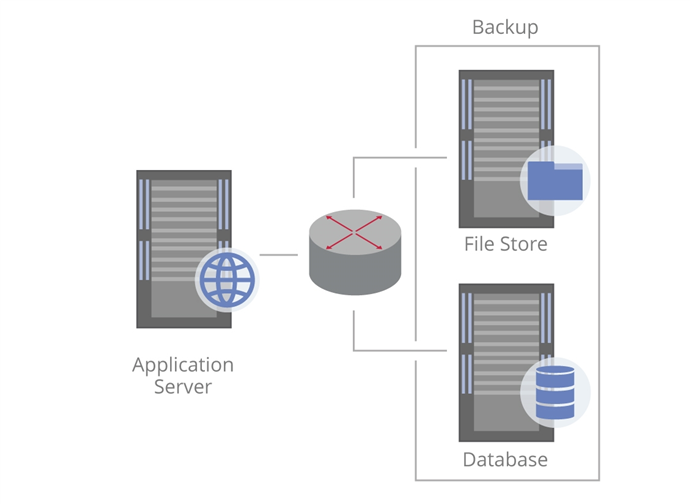 These consequences may be avoided by creating a system backup as described below.
Backing up your system

Important! The steps below should not be carried out at heavy system loads, as they will take too much time to complete.
To back up your system:
For the Application Server, set the FileRemovingDisabled key to true. This will prevent old files from being deleted from the file storage. Wait at least five minutes for your changes to take effect.
Create a backup copy of the database using the backup tools indicated by the manufacturer.
Using a backup utility like nnBackup, create a backup copy of the data stored in the file storage.
Set the FileRemovingDisabled key to false. Now the system will delete any old files when batches are deleted.
How to back up your system using a Windows PowerShell script
Restoring your system
To restore your system after a crash:
Prepare the computers for installation and install the system. First, install the external components, then the servers and the stations.
Connect your license key or activate your software license.
Restore the database on the server.
Restore the file storage.
Open the Administration and Monitoring Console and establish a connection to the existing database. Then provide the path to the restored database and the path to the restored file storage.

Note: To migrate the system, administrative privileges are required. It is recommended that all system migration operations are performed by the person who created the database. If migration operations are performed by another person, make sure that this person has permissions to connect to the new server and to access the database on the server.
5/25/2023 7:55:02 AM
Please leave your feedback about this article