Service overview
ABBYY FlexiCapture 12 R3 Update 1 includes a new component named "ABBYY FlexiCapture Reporting Service." This service collects information about the quality of document processing and ABBYY FlexiCapture performance. This service works with FlexiCapture 12 R3 Update 1 and later and will not work with earlier versions.
The ABBYY FlexiCapture 12 Reporting Service allows you to visualize the performance of your program. Reports generated by the service will show you how many documents have been processed straight through (i.e. without verification), how many documents have been verified and how much time has been spent on their verification, and how the program's performance has improved over time.
The service collects information about modifications made to documents and calculates statistics to generate reports.
The service can be installed separately from ABBYY FlexiCapture and will store all information in a separate database, without affecting the program's performance.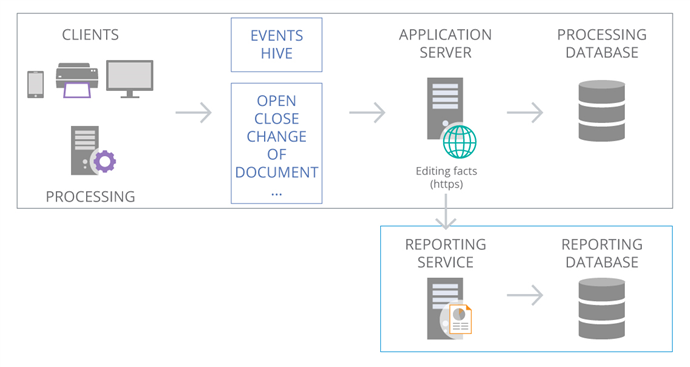 02.03.2021 8:10:42