Multi-CPU Recognition Architecture
ABBYY FineReader Engine automatically combines and executes steps of distributing pages, and coordinating recognition and synthesis. That provides easy scalability and utilization of multi Core/CPU hardware and brings up to 90% of speed increase for each additional core comparing to one-core systems.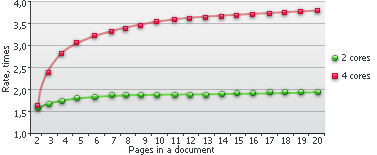 Numbers quoted are based on internal ABBYY testing.
See also
24.03.2023 8:51:52