Setting up FlexiCapture Cloud account permissions
To assign account roles that are needed for working with REST API, follow these steps:
Use your account credentials for authorization on a Administration and Monitoring Console under your tenant on the appropriate FlexiCapture Cloud site, for example https://europe.flexicapture.com/FlexiCapture12/Login/Monitoring .
Go to Settings and choose Users.

In the Permissions settings, tick the Senior Verification Operator and External User roles, as well as the Default batch under the selected project. Save your changes.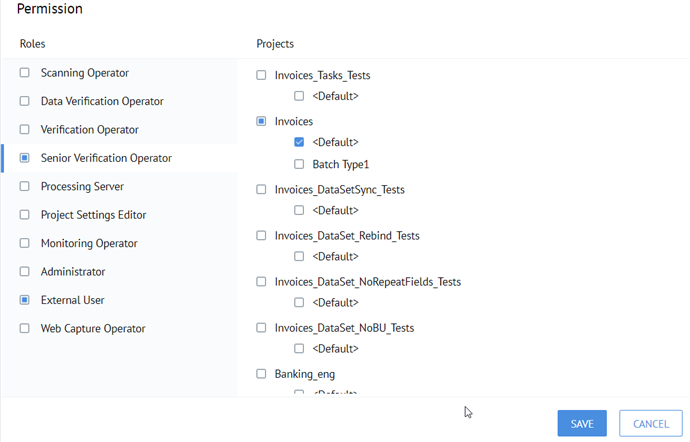 18.05.2023 9:30:10