Creating applications using the FlexiCapture REST API interface
Applications in the FlexiCapture Cloud REST API interface are connected to existing projects in the FlexiCapture Cloud tenant. They make it possible for the user to create document processing tasks. The processing can then be carried out in the FlexiCapture project connected to the appropriate application.
To create applications, a user needs a FlexiCapture Cloud account with permissions for the following roles in the FlexiCapture Cloud user tenant:
Senior Verification Operator;
External User.  
For more information about modifying a user's roles, see the Setting up a FlexiCapture Cloud account permissions section.

Note: For a user to be able to create and use applications, the user's FlexiCapture Cloud account should not be deleted or disabled.
To create an application on the FlexiCapture Cloud REST API web portal, carry out the following steps:
Use your account details to log in on the FlexiCapture Cloud REST API web portal.
Go to the Applications tab and click Add one more application.

Specify the FlexiCapture Cloud tenant name and your account details for that tenant.
Click Next.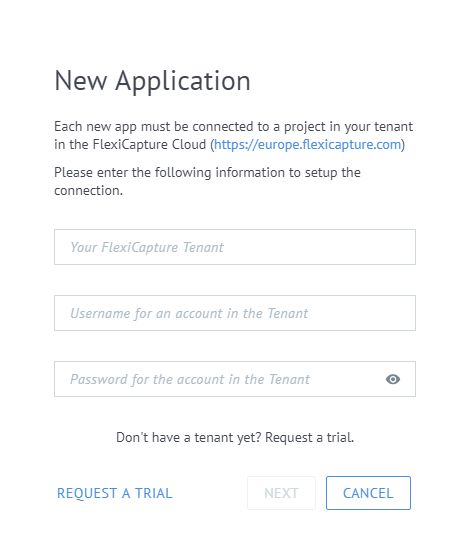 Choose the appropriate project and enter a name for the application.
Click Create.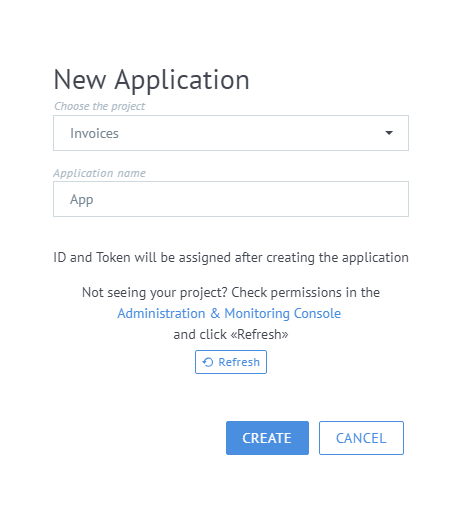 The application is created and can be selected as active for submitting tasks using the Document Capture section of the web portal.
5/18/2023 9:30:10 AM