Introducing ABBYY Mobile Web Capture
ABBYY Mobile Web Capture is an easy to integrate web-based mobile data capture solution providing a streamlined user-friendly experience by simply hovering the mobile device and capturing data in real time within a web-based environment.
This version supports Web Image Capture scenario, i.e. it enables end-users to capture high-quality images, which are suitable for accurate OCR on the server, directly from the web-browser of mobile device. The user just needs to hover the camera over necessary document and ABBYY Mobile Web Capture technology will automatically find the best image, crop it and return as JPEG.
For example, to apply for a car loan end-user needs to provide a bank with images of his/her driver license and some other documents to prove his/her address in a web-browser. To simplify this process for end-user, you can use Mobile Web Capture to get high quality images of necessary documents from video stream or upload them from photo library/file folder if camera is not available. Below you can see a possible interface. Add just one button to integrate the capturing module to your web-site.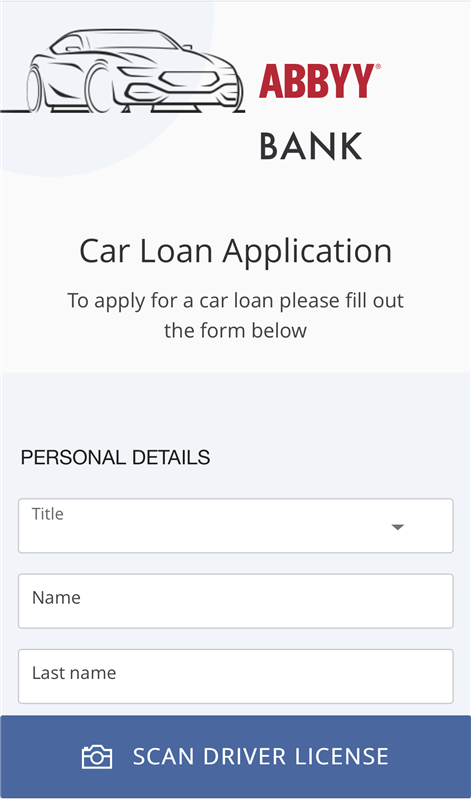 7/27/2020 11:24:00 AM